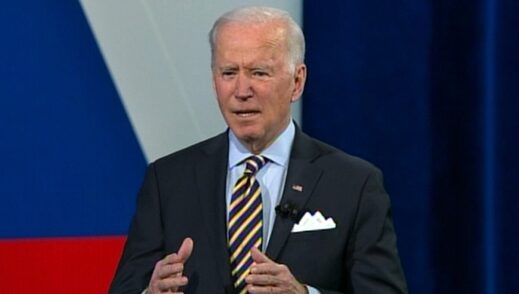 In a recent presidential town hall on CNN, Biden appeared to excuse the treatment of Jews in Hitler's concentration camps due to "differences in cultural norms."
"Listen, folks-- I was just on the phone with Adolf and I was like, 'Hey, man! You know that whole thing with the camps? You and I may not see eye to eye on those things. That's OK, Jack! Different norms!'"
"The thing that struck me about President Biden's town hall -- aside from a few completely innocent and harmless missteps -- is just how empathetic and compassionate our new president is," said CNN Anchor Don Lemon. "Frankly, I would rather have a president who defends concentration camps with compassion than one who attacks them with a mean and nasty tone. That's really what matters here."