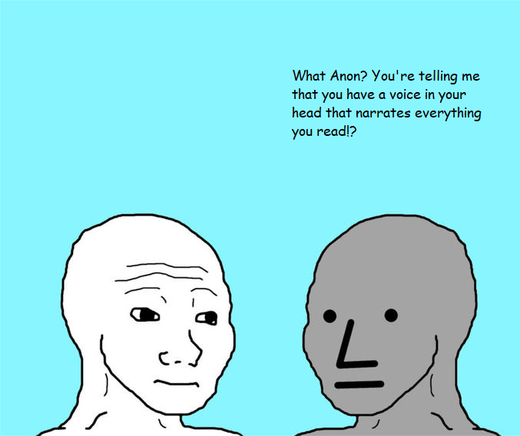 Memes. They're modern poetry, aphorism, political cartoonery, social commentary, and idle hilarity all mixed in one. They are also dangerously dehumanizing, apparently. Because some people just can't take a joke. Twitter has banned thousands of joke accounts propagating the NPC meme. It was fun while it lasted. Technically, it's still fun, because you can kill a meme account, but you can't kill a meme. Even if you're very, very outraged. And the NPC meme has its targets literally shaking with outrage right now. How come? Because the NPC meme is such an accurate representation of what it means to be social justice warrior. And the mirror of truth is difficult to behold. Seeing yourself as you actually are is a terrifying thing. The SJWs are being shown to themselves in a mirror, clearly, and they do not like what they see. And their response is humorously predictable: the very behavior being lampooned in the memes they're so offended by.
Today on the Truth Perspective we'll be discussing the 2018 greatest meme, and the surprising psychology beneath it. Why do some people actually resemble NPCs? Why can't they see that they resemble NPCs? Why are they so outraged? And is it possible for an NPC to become 'playable', to grow an actual sense of individuality and authenticity? Dabrowski's theory of positive disintegration has the answers!
Running Time:
01:14:29
Download:
OGG
,
MP3
Listen live, chat, and call in to future shows on the SOTT Radio Network!