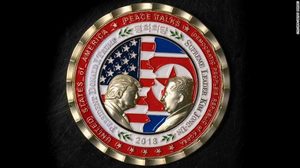 Coin flipping
We cannot waste time. We can only waste ourselves.
- George Matthew Adams
Recent Comments
Canada has made the use of lard illegal in commercial baked goods. That renders 95% of the supermarkets shelf stock undesirable for healthy...
---
The theory (as that is all it is) that there is no free will is part of the circular (and thus anti-scientific) mind set of deterministics. It is...
---
Alexa??? Wash my car and cook my dinner.............Alexa??? Raise my kids and take the dog out...........Alexa says...."Get off your f-ing lazy...
---
Divide and conquer has been the most essential ingredient of Empire for centuries. We have been trained to find and destroy any shred of decency....
---
The whales more than likely were driven nuts by human sounds which can be completely disorienting and even cause brain hemorrhage. Must watch, The...