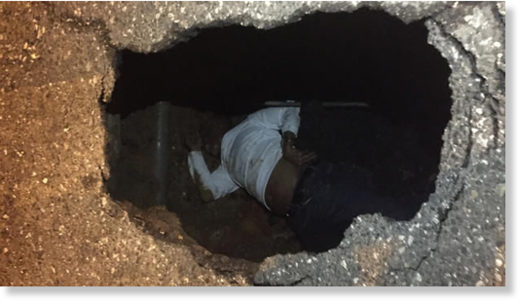 A man had to be rescued by fire department personnel after falling into a 10-foot sinkhole in Philadelphia.
Officials said the 58-year-old man was walking in the Strawberry Mansion neighborhood in northwest Philadelphia at about 11 p.m. Saturday.
They said he stepped off a curb between two parked cars and fell into the newly formed sinkhole that was about two feet wide and 10 feet deep.
He was rescued by firefighters and was taken to Temple University Hospital for treatment of injuries said not to be life-threatening.
Source: Associated Press