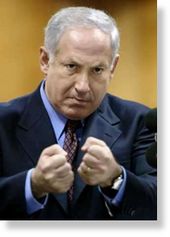 Dubai is to issue an arrest warrant for Benjamin Netanyahu, the Israeli prime minister, if investigators conclude that the Mossad intelligence service was behind the killing of a senior Hamas official in the emirate last month.
The threat to detain the Israeli leader came as police in Dubai linked the apparent murder of Mahmoud al-Mabhouh, a senior member of the Hamas military wing, to the Jewish state for the first time.
Dahi Khalfan Tamim, Dubai's police chief, claimed that the dead man was killed using methods known to be employed by Mossad, Israel's foreign intelligence agency. He added that Mr Netanyahu would be held personally responsible if Mossad was identified as the culprit.
"Benjamin Netanyahu, the Israeli prime minister, will be the first to be wanted for justice as
he would have been the one who signed the decision to kill al-Mabhouh in Dubai,"
Gen Tamim told
The National
, an English language newspaper in Dubai.
"We will issue an arrest warrant against him."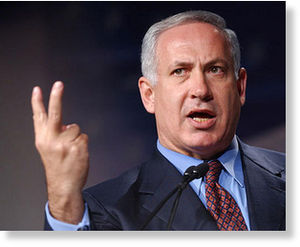 Mr Mabhouh was found dead in his Dubai hotel room on January 20. According to initial forensic reports, he was given an electric shock before being suffocated. Police are still investigating other factors that could have contributed to his death, including poisoning.
Israel has yet to comment on whether or not it was involved in the killing, although it did issue a statement claiming that Mr Mabhouh played "a central role in smuggling weapons from Iran to Gaza militants".
In recent years Israel has been linked to the assassination of several Hamas leaders, both inside the Gaza strip, which is controlled by the Islamist movement, and elsewhere in the Middle East.
Any arrest warrant issued against Mr Netanyahu is likely to deal a setback to unofficial efforts to improve relations between Dubai and Israel.