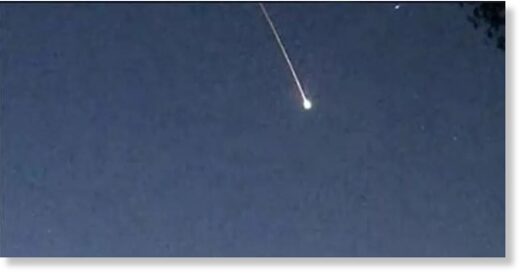 The Caribbean island was previously hit by a meteorite in February 2019, with space rock fragments causing a
sonic boom powerful enough to shatter windows in the city of Pinar del Rio in country's west.
Seismologists in Cuba have tentatively attributed mysterious lights illuminating the night sky above the Moa seismological station in the country's east to a meteorite.
At 10:06 pm, the station registered 'several luminous phenomena'
, with residents in multiple communities reporting spotting a red and white light followed by one or more explosions.
National Seismological Service Chief Enrique Arango Arias confirmed to CubaDebate that the agency believes the event was caused by a space rock.