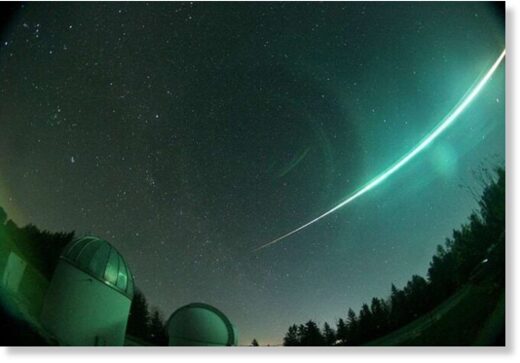 About 90 sightings were notified to the fireball network within a span of some hours, according to Berlin's Technical University.
Western Germany on Saturday witnessed a mysterious fireball darting through its night sky, as per the statement of some astronomers.
The bright streak caused by the fireball lasted about 5 to 7 seconds, ending in a jade (forest green) colour and diverging into two smaller blips, a witness at Siegen near Bonn had conveyed to the "fireball network." The said network is run by Berlin's Technical University (TU) and the German Aerospace Center (DLR).
"Most probably it was an asteroid fragment that had entered the atmosphere," said DLR fireball expert Dieter Heinlein on Sunday, linking the position of the spectacle the evening before to be over Kassel city in central Germany.