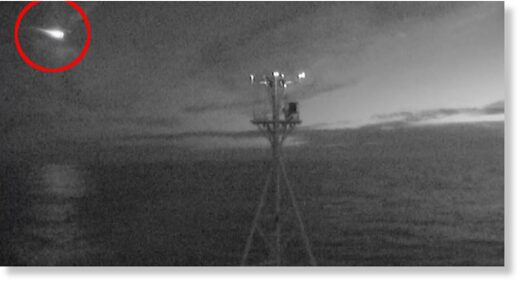 An enormous, spectacular fireball blazing a trail across the sky off the southern coast of Tasmania, Australia, has been captured on film.
A livestream camera fitted to the research vessel
Investigator,
operated by Australia's national science agency
CSIRO,
spotted the fireball at 9:21 p.m. local time on Nov. 18. The vessel is designed to "look" down, performing mapping of the seafloor and conducting oceanographic studies about 60 miles south of Australia, but it was the meteor that flew by overhead that excited the crew on Wednesday.
"What we saw on reviewing the livestream footage astounded us, the size and brightness of the meteor was incredible," John Hooper, voyage manager onboard the vessel, said in a press release.