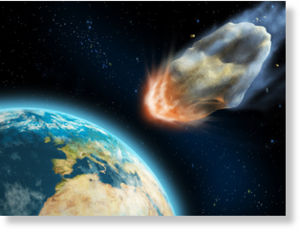 On December 31st of 2011, I wrote a
short article
predicting that the world was not going to end in 2012 as so many people wanted it to. I pointed out that there had been a lot of "Ends of the World" predicted throughout history and the 2012 bouhaha wasn't much different. In fact, you can almost take it to the bank that if somebody is predicting it, it isn't going to happen because once a prediction is made, people begin to act differently and that changes the outcome. Just think about Jonah prophesying destruction on the city of Nineveh and how upset he was when God supposedly changed his mind because the people got their act together and repented of their evil-doing, whatever it was.
On the other hand, there does seem to be something to this predicting business, but not many people get it right. Just think about the Fundie cult that was predicting the end of the world to happen in mid-March of 2011. The world, as a whole, didn't end, of course, but life as they knew it did end for a whole lot of people in Japan thanks to an impressive earthquake and tsunami.
So, we made it through 2012 and now, we've got another year notched on our belt in addition: we made it through 2013 and the world still hasn't ended. Or has it?