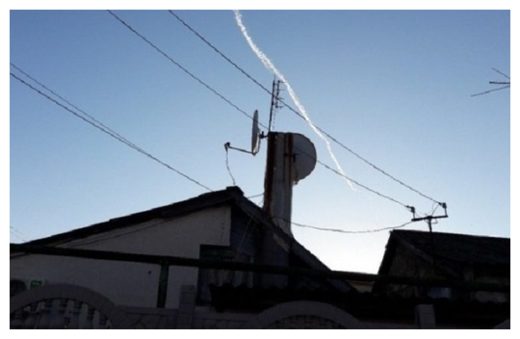 A powerful explosion occurred in the sky over the city of Simferopol, the Crimea, on December 26. The origin of the explosion remains unknown; EMERCOM officials are trying to look into circumstances.
Local residents have posted a few photos taken in first minutes after the explosion. The photos depict a white trail in the sky, which usually remains behind a flying plane, but it is not straight.
Some people assumed that the explosion could be related to fighter aircraft and their aerobatic stunts.
Interestingly, many residents of Simferopol heard a similar explosion in the area of the village of Kamenka. Residents of Sudak and Belogorsk heard the explosion too.
A source at air traffic control circles confirmed that there were no incidents with aircraft in the Crimea.
The powerful explosion in the sky over Simferopol was a meteorite.
"Residents of Simferopol witnessed an unusual phenomenon. They say that something fell from the sky. The explosion was so strong it knocked people down, and there was a strange trace left in the sky," bloggers wrote.