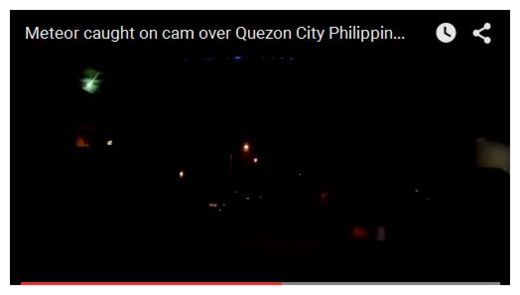 Joje Vitug, a resident of Barangay Pasong Tamo in Quezon City, uploaded a video of a
meteor lighting up the night skies.
"I was about to reach my house last night when I saw a meteor that seemed to explode in mid air and illuminated the sky. I paused before going to my garage because I was not sure of what I saw," Vitug said.
He was lucky that his vehicle's dashboard camera was able to capture the scene, which he considers a "once-in-a-lifetime event."
Vitug sent his video to ABS-CBN News on Thu, Sep 17.
According to state weather bureau PAGASA, the appearance of the meteor is normal.