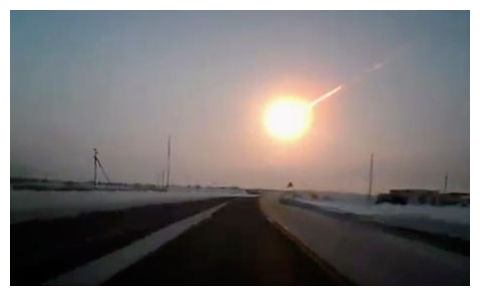 The meteorite is providing invaluable information to help protect against larger rocks that might pose a serious threat to Earth


Just after sunrise on 15 February 2013, as commuters made their way along snow-covered roads to Chelyabinsk in south-west Russia, the clear blue sky was torn by a hurtling lump of space rock.

The meteorite appeared without warning, out of the sun, on a shallow trajectory. It thumped into the atmosphere at 12 miles per second and became a fireball. For a moment, the rock burned 30 times brighter than the sun.

Viktor Grokhovsky, a researcher at Ural Federal University, 200km to the north of Chelyabinsk, missed the beautiful, terrifying spectacle that morning, but within minutes was watching video of the event. He spent the rest of the day assembling a search party. The first of several set out at first light the next morning to interview eyewitnesses and recover pieces of the fallen rock.

"It was rather easy to find fragments in the first days after the meteorite fell, because the chunks left holes in the snow," Grokhovsky told the Guardian. But as more snow fell over the next two weeks, the holes became covered over. The search was called off until the snow began to melt in the spring.