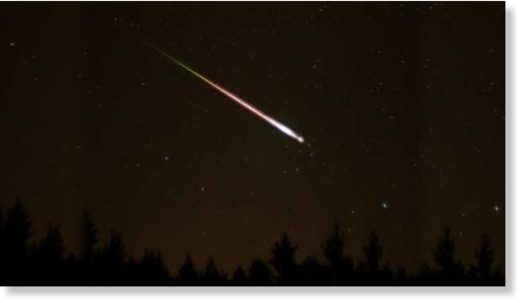 Social media lit up as bright as the sky last night in Warwick with reports of a large fireball in the eastern sky.
Residents from across the region recounted seeing a bright meteor in the sky towards the Great Diving Range for a few second before it dipped from sight at about 8pm yesterday.
Eyewitness reports indicated the light in the sky was "low and bright".
It's possible the meteor was a remnant of the Perseid meteor shower, one of the brighter meteor showers of the year, which occurs every year between July 17 and August 24.
The shower tends to peak around August 9-13.
Typical rates are about 80 meteors an hour, but in outburst years, such as last year, the rate can be between 150-200 meteors an hour.
The meteor was seen by residents in Warwick and further afield including Leyburn.