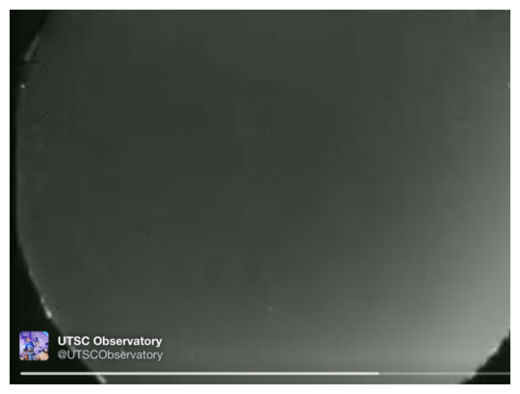 Did you see a fireball streak across the sky tonight? You weren't alone.
A bright green meteor was spotted across Virginia, Pennsylvania, Maryland and West Virginia about 9:14 p.m., prompting more than
50 reports
to the American Meteor Society. A high concentration of sightings came from the D.C. area.
"Glowing bright near the ball and lasting on its own fading at the tail," one Arlington resident wrote.
The University of Toronto caught the meteor's streak in this video:
According to the American Meteor Society, fireballs are very bright meteors, about as bright as Venus in the morning and evening skies.
About 10 to 15 meteorites fall to Earth each day, but sightings are rare since streaking fireballs often fall over the ocean, or during daylight hours when they can't be seen.