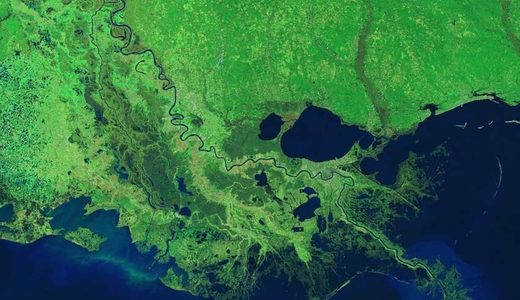 Guest post by David Middleton
04 APRIL 2018

Mississippi River flooding worse now than any time in past 500 years Efforts to control the river's flow with levees and other structures have increased the risk of dangerous floods.

Floods on the mighty Mississippi River are larger and more frequent today than at any time in the past 500 years - in part, a new study suggests, because structures erected to control the river have increased the flood risk.

[...]

The US Army Corps of Engineers, the government agency that manages the river flow, declined to comment on the study. But Robert Twilley, a coastal-systems ecologist who directs the Louisiana Sea Grant College Program at Louisiana State University in Baton Rouge, says that the study "should be on every desk of every Corps engineer who is designing infrastructure for the Mississippi River".

To reconstruct the river's history, Samuel Munoz, a geoscientist at the Woods Hole Oceanographic Institution in Massachusetts, and his colleagues looked at oxbow lakes and oak trees on the lower Mississippi between southern Missouri and Louisiana. Oxbow lakes are coils of river that became detached from the main flow as the Mississippi changed course.