Floods
---
Richard Davies
Floodlist
Mon, 10 May 2021 11:47 UTC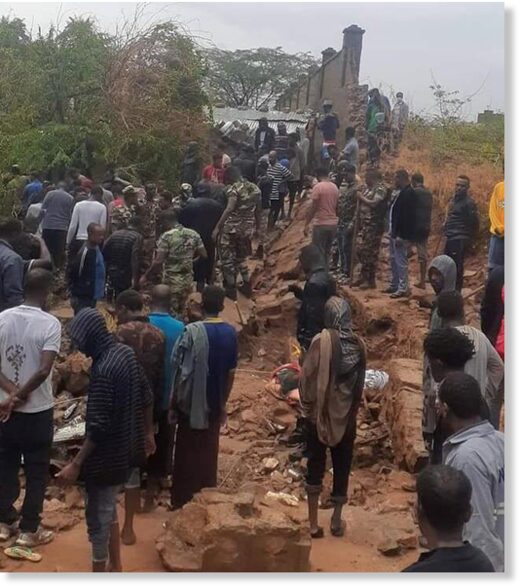 Nine people died when a wall collapsed on residential houses following hours of heavy rain in Dire Dawa city, Ethiopia, on 02 May 2021.
Deputy Inspector Bantalem Girma, Head of Public Relations Division of the Dire Dawa Administration Police Commission, said the accident took place at Kebele 03, known as Shementeria,
after 4 hours of heavy rain that began early on 02 May 2021. The Deputy Inspector said a 50-meter-high wall collapsed on three houses, killing 9 people.
Rainfall figures show the city recorded 83mm of rain in 24 hours to 03 May 2021.
At least 4 people died in the city in similar circumstances in late April last year.
Recent heavy rainfall also caused buildings to collapse in neighbouring Somalia. At least 16 people died in the capital, Mogadishu, after heavy rain from 07 May 2021.
---
Richard Davies
Floodlist
Sun, 09 May 2021 18:24 UTC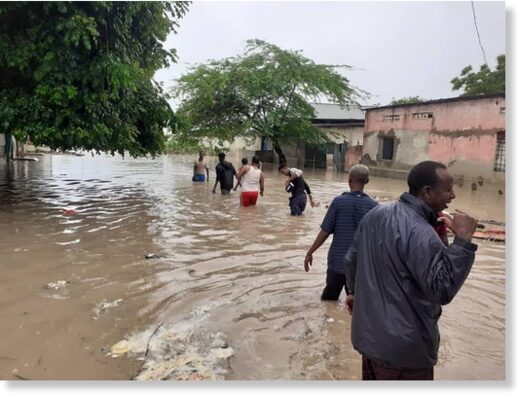 The Somali Red Crescent Society (Somali RC)
reports that at least 9 children have died after heavy rainfall caused the collapse of a house in Mogadishu
, capital of Somalia.
Heavy rainfall struck on 07 May 2021, causing severe flash flooding in the city, causing buildings to collapse in Wadajir District.
Somali Red Crescent Society Director of Organizational Development and Communication, Abdulkadir Afi, said via Social Media, "Sadly 9 children rushed to hospital following the collapse of a house in Mogadishu have succumbed to their injuries. Rescue efforts still ongoing and our Somali RC ambulances continue to attend to the wounded. Heavy rains have caused flash floods and structural damage in the area."
Local media reported further fatalities after heavy rains damaged makeshift shelters for Internally displaced people (IDPs) in the Garasbaley area on the outskirts of the city on 08 May 2021.
---
Richard Davies
Floodlist
Sun, 09 May 2021 18:18 UTC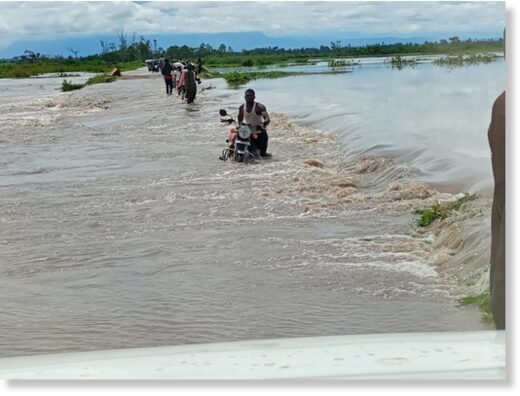 Thousands of people have been affected by flooding in Eastern Region of Uganda
after days of heavy rainfall caused rivers to overflow.
Flooding struck in Butaleja District in Uganda's Eastern Region from around 06 May 2021. Two days of heavy rain caused the Manafwa and Nakwasi rivers to burst their banks.
Homes were damaged, displacing or severely affecting thousands of residents. Crops have been destroyed and several roads blocked, disrupting transport and livelihoods. One person was missing, assumed dead.
A local official said this is some of the worst flooding seen in the area. The official said areas of 7 sub-counties in the district have been flooded and
estimated as many as 15,000 families have been affected.
Meanwhile Uganda Red Cross also reported heavy rain and strong wind in Moroto district, Northern Region of Uganda on 07 May causing severe damage to houses.
---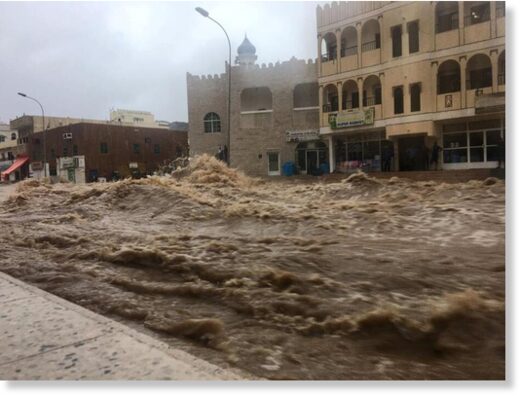 Heavy rain flooded parts of Oman on Thursday, damaging properties and injuring dozens of people, state media reported.
Oman Television broadcast video of water-logged roads, damaged shops and partially submerged vehicles in the densely populated regions of Al Dakhliya and Al Batinah.
Oman's meteorology office said more seasonal rains are expected in the next few days.
The floodwaters have dampened Eid spirits.
---
Unbelievable Events
YouTube
Fri, 07 May 2021 17:03 UTC
---
News Call
YouTube
Fri, 07 May 2021 12:59 UTC
---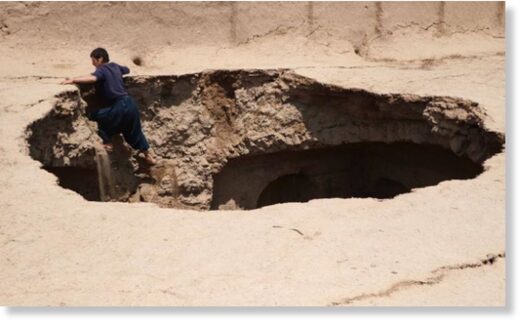 The death toll due to flash floods in Afghanistan reached 56 Thursday with 30 people still missing, officials said.
Around 1,000 houses got damaged in days of heavy rains and flash floods across the war-ravaged country.
Tamim Azimi, a disaster management ministry spokesperson, told EFE that 56 people were confirmed dead.
"Twenty-five more are injured and another 30 missing in rains and flash floods," Azimi said.
Women and children are among the victims of the floods.
---
Richard Davies
Floodlist
Thu, 06 May 2021 10:29 UTC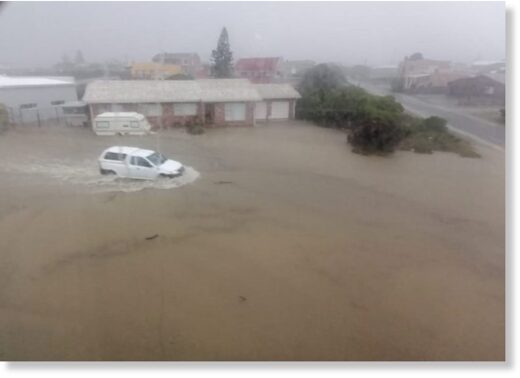 A heavy storm in the Western Cape, South Africa, caused flooding in some parts of the province from 05 May 2021.
Areas of Overberg district have suffered some of the worst of the flooding. Around 90 mm of rain fell in Cape Agulhas in 24 hours to 06 May 2021, while 122 mm fell in Struisbaai during the same period.
Several people were evacuated from their homes in Cape Agulhas municipality of the district. One person was reported missing at Stormsvlei, where several people had to be rescued from flooded homes and vehicles. Other rescues were carried out in Riviersonderend.
---
Richard Davies
Floodlist
Thu, 06 May 2021 10:11 UTC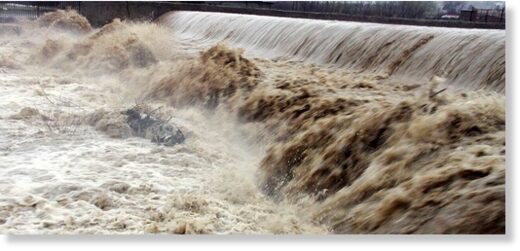 At least 10 people have died and 1 is still missing after flash floods in Iran. Fatalities were reported in the central and eastern Yazd, Kerman and South Khorasan provinces.
Iranian Red Crescent (IRC) reported on 05 May 2021 that heavy rains and flooding had affected 14 provinces since the start of May.
Affected provinces include Isfahan, Yazd, Semnan, South Khorasan, Khorasan Razavi, North Khorasan, East Azerbaijan, Kerman, Sistan and Baluchestan, Khuzestan, Kohgiluyeh and Boyer-Ahmad, Mazandaran, Khuzestan and Tehran.
Over the last few days IRC has provided emergency services to 1,818 people. Red Crescent teams also recovered 37 vehicles from flooded routes and pumped water from 146 houses. Furthermore, 208 people were displaced from damaged homes and provided shelter by IRC.
---