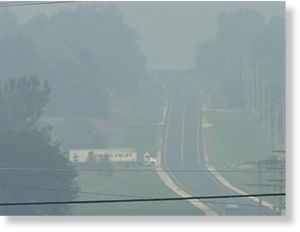 Hundreds of firefighters continue to make progress in containing a huge wildfire in northeastern Minnesota that began a month ago.
A spokesman for the firefighters, Larry Helmerick, said Monday the 147-square-mile fire in the Boundary Waters Canoe Area Wilderness is 19 percent contained, an improvement from 11 percent on Sunday.
Helmerick says 598 firefighters are on the ground in the Boundary Waters, where helicopters, tankers and bulldozers are being used to battle the blaze that started with a lightning strike Aug. 18.
Smoke from the blaze traveled nearly 400 miles to Southeast Wisconsin early last week. Two days of smoke and ash prompted air quality alerts across southern Wisconsin.