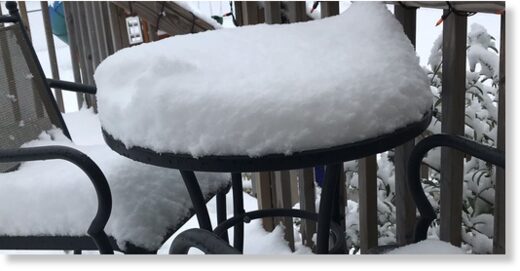 What was supposed to be
a dusting of snow Monday morning turned into a full-blown central Iowa snowstorm.
Forecasts called for flurries and about an inch of snow in the metro, one day after the
season's first measurable snowfall.
Instead, an intense snow squall dropped up to nine inches in northern Polk County.
"Things just came together in the right fashion to produce the heavy snow that we're seeing across central Iowa right now," National Weather Service Meteorologist Jeff Zogg said early Monday afternoon.