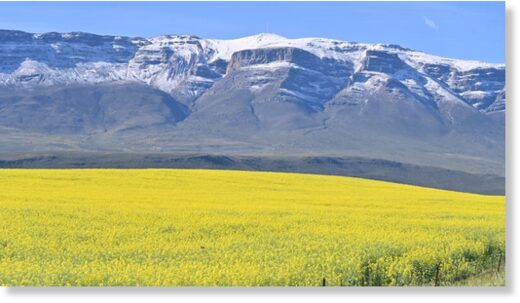 The South African Weather Service (SAWS) said that as the cold temperatures persist countrywide, snow could be seen over the high-lying ground of the eastern half of the Eastern Cape.
In an alert for yesterday, the service said frost could be expected over the northern interior of the Western Cape in the morning.
On Monday, SAWS issued a yellow level 1 warning for disruptive snow over the mountains and high ground of the Eastern Cape, the south-western parts of the Northern Cape, the north-western parts of the Western Cape, and the extreme south-western parts of KwaZulu-Natal.
Residents were advised of very cold, windy and wet weather, with possible light snowfalls over the mountains in the Eastern Cape, Northern Cape, and the interior of the Western Cape.
Since the beginning of the week, areas across the Western Cape have been covered in a blanket of snow.