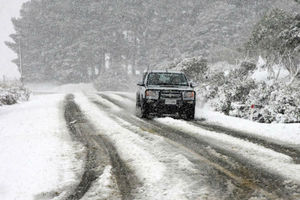 "This is a significant event which is expected to persist through until Friday morning," MetService said in a severe weather warning at 9.42am.
South Island residents are getting ready for it.
Freezing conditions were expected in much of both islands, bringing snow, rain and gale force winds to many areas.
Heavy snow was expected about Canterbury and southern parts of Marlborough above 300m. Snow was also expected to low levels about Southland and southern Fiordland. Snow was expected about Banks Peninsula.
"A very strong and cold southerly flow spreads over the South Island tonight, with snow expected to lower to near sea level about southern and eastern areas," MetService said.
Accumulations of snow were likely to exceed 50cm above 300m, and 100cm above 500m. Smaller amounts of snow were expected below 300m.