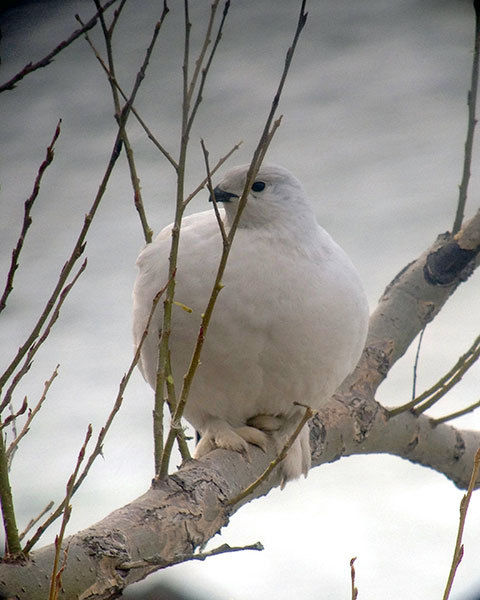 Carloads of birders from across the region have visited the shore of Lake Ontario, near Watertown, over the last few days hoping to glimpse a rare avian visitor from the Arctic tundra.
Late last week, Eugene Nichols was birding near Point Peninsula and found an all white bird that didn't belong in northern New York. Nichols contacted Jeff Bolsinger, a bird biologist at Fort Drum, who confirmed that it's a Willow Ptarmigan. Bolsinger says the bird normally lives
only in northern Canada and Alaska
. He says the sighting this week is the
first documented sighting of a Willow Ptarmigan in New York State, and the second recorded in the lower 48 states in a century.
Bolsinger told Todd Moe he's not sure how the bird ended up this far south, but it's become an instant celebrity in the birding community.