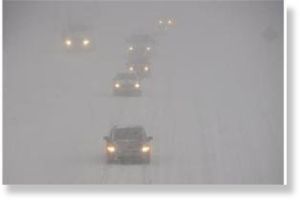 Canada - The rain storm that drenched the B.C. South Coast over the past few days has become a snowstorm as it pushed over the prairies, bringing freezing rain, heavy snowfall and strong winds throughout the day today and Monday.
Precipitation from this system had already started to fall last night, in a line from west-central Alberta into southern Saskatchewan, with Edmonton reporting light rain in the evening and freezing rain around midnight. This switched over to all snow, heavy at times, overnight and continued to fall through the morning, with gusty winds causing blowing and drifting snow.
The storm is spreading into southern Alberta this morning. Heavy snowfall is expected at times throughout the day, dropping between 10-15 centimetres of snow by tonight, with blowing snow from winds gusting up to 70 km/h.