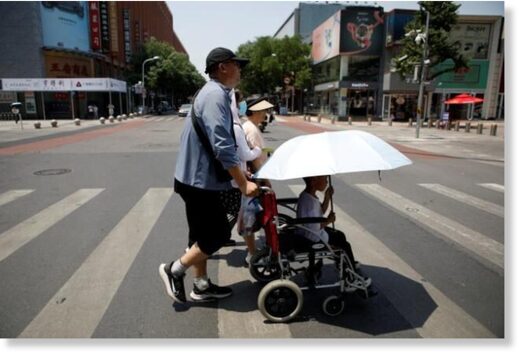 China recorded its highest-ever temperature on Sunday amid blistering heatwaves that have been shattering records all summer in the country and across the globe.
The remote Sanbao township in the Turpan depression of Xinjiang saw temperatures climb up to 52.2C.
Sunday's temperature broke the previous record of 50.3C, measured in 2015 near Ayding in the depression, a vast basin of sand dunes and dried-up lakes more than 150 metres below sea level.
China has been hit by a series of climate disasters this year with ongoing heatwaves shattering record after record, extreme rainfall prompting floods and landslides and tropical storm Talim making landfall on Monday.
The record 50C temperature comes after China's Mohe, in Heilongjiang province, recorded temperatures of minus 53C in January amid an extreme cold spell.