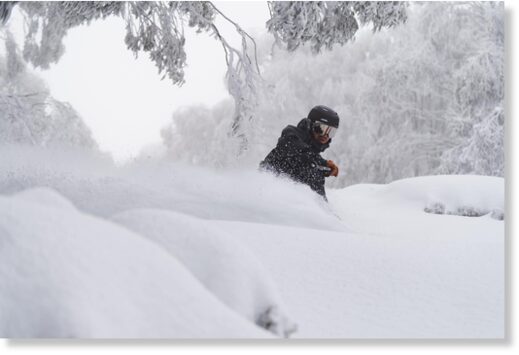 Falls Creek, Australia, has seen a whopping 90cm (35 inches) of snow fall in the last seven days.
After a slow start to the season, which saw Falls Creek unable to open for snowsports on Opening Weekend, the weather gods have made up for it, taking the average depth at the Victorian ski resort to 97cm (38 inches).
The area saw a nice top up of 23 cm (9 inches) in the last 24 hours.