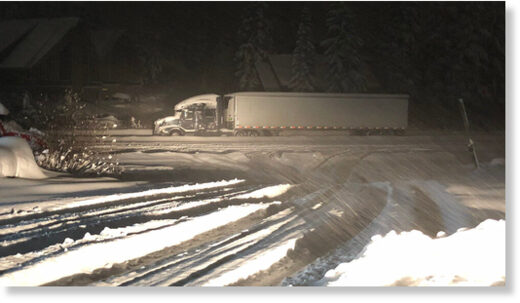 It's Friday the 13th and those who had plans to travel over the mountain passes might be cursing their luck as a strong winter-type storm pummeled the Cascades.
Heavy snow combined with blustery winds to bring near white-out conditions to I-90 along Snoqualmie Pass, according to the WSDOT.
Multiple spinouts have forced occasional closures of the pass. Eastbound lanes were shut down just after 8:30 a.m. for about an hour to clear wrecks, WSDOT officials said while westbound remained open with chains required. Earlier, multiple spinouts closed a 37-mile stretch of I-90 through much of the mountains late Thursday night into the wee hours of Friday morning, reopening just after 1 a.m. with chain requirements for all vehicles except 4 wheel/all wheel drive.