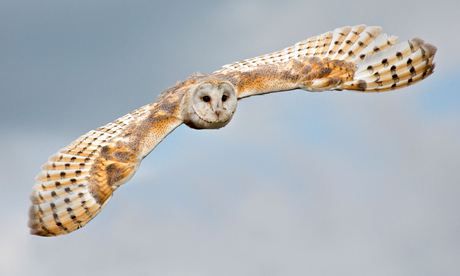 Monitoring results show species struggled in the bitterly cold spring of 2013
Barn owls suffered their worst year on record in 2013 as they struggled in the bitterly cold spring, conservationists have said.
Results from barn owl monitoring schemes around the UK revealed the number of sites where nesting took place last year was significantly down in every area compared to previous years, and some surveys found no nests with eggs in at all.
Overall the number of occupied nests was
down 71%
on the average across all previous years, according to the Barn Owl Trust, which collated the information from 21 independent groups stretching from Jersey in the Channel Islands to south-west Scotland.
A survey in Berkshire which normally finds 14 nests in use and a surveyor in Yorkshire who normally finds 25-30 occupied nests both found none at all, while surveys in Buckinghamshire and Sussex were both down more than 90% on normal levels.
Conservationists described the situation as the "worst year ever recorded" for the flagship farmland species.