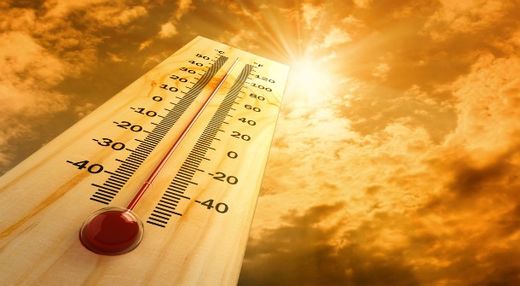 Germany has broken the national record for the highest recorded temperature due to Europe's weekend heat wave on Saturday and Sunday.
The thermometer in Kitzingen in the southern state of Bavaria read 40.3 degrees Sunday, breaking the 2003 record by 0.1 degrees, the German Weather Service said.
It was the highest temperature Germany has experienced since the start of record-keeping in 1881
.
Weather service spokesman Uwe Kirsche said Monday that the record will not be official until technicians have manually checked the station.
But he says "we assume that our equipment worked properly."
Storms that moved in Sunday night broke the heat wave, bringing a dip in temperatures alongside heavy rains, hail and winds of 90 to 100 kilometres per hour, a Weather Service spokeswoman said.
The storms caused some train cancellations as trees fell across rail lines. Some lines near Hanover and elsewhere remained blocked Monday morning, and railway operator Deutsche Bahn said travellers should expect cancellations and delays until the afternoon.
Air travel was also impacted by the storms as 17 planes were diverted Sunday night from Berlin's Tegel Airport to other facilities and other flights from the airport were cancelled.
Two people were injured by lightning strikes.
The previous record of 40.2 Celsius was measured in the southwestern city of Karlsruhe in 2003.