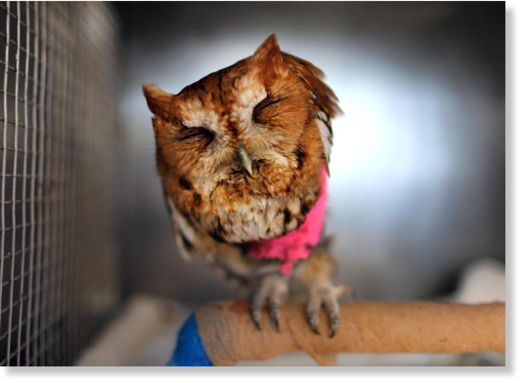 The casualty list is wide ranging: possums with frostbite, a turtle frozen in a block of ice, a swan hit by a plow, a fox hit by a car.
If this month's record cold and snowfall have taken a toll on human residents in Massachusetts, they have also wreaked havoc on the animal population, particularly wildlife. Animal shelters are beyond capacity with weather-related injuries.
"This is the worst winter that we've seen in terms of straight-up starving animals coming in,"
said veterinarian Maureen Murray, who practices and teaches at the Tufts University Wildlife Clinic in North Grafton. "With this historic amount of snow and extremely low temperatures, animals need more energy to stay warm, but they're not able to find food sources for that energy, so it's a really big strain on them."
Although it's difficult to determine whether wildlife populations have suffered permanent damage, local experts say it's clear the animals are under extreme stress.