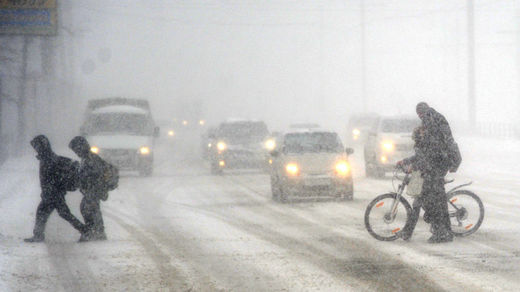 Russia's Urals region has been hit with freak winter weather, causing massive traffic jams, flight delays, power blackouts and school closures.
Just when everybody in the cities of Ekaterinburg and Chelyabinsk thought they had waved winter good-bye and was anticipating greener spring weather, blizzards dragging the region back to winter.
Having heard the forecast for snow, internet users were taking photos of the frail Urals spring that was proclaimed doomed by meteorologists.
Those would later be used in
"before and after"
collages with
"goodbye summer"
hashtags.