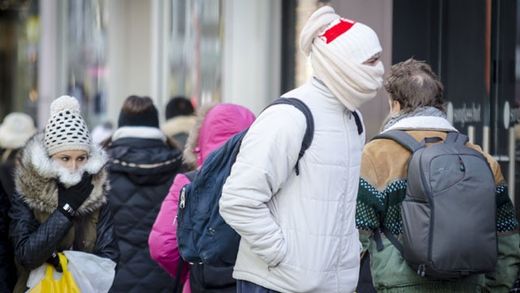 Don't pack away those winter coats and hats yet!
We're in for another blast of cold Arctic air, which is gearing up to roll across most of the country this week, but it won't be as bad as the shocking freeze in January.
The National Weather Service says some places from the central U.S. to the Ohio and Mississippi Valleys could be having some frosty high temperatures, as low 20 to 30 degrees below normal.
If you call it Polar Vortex Part II (or III or IV), meteorologists say you'd be wrong -- nor was the first big cold spell of 2014, strictly speaking, a strike of the Polar Vortex.
The Polar Vortex stays anchored over Baffin Bay, to the north of Canada, and doesn't move, says CNN meteorologist Sean Morris. But its shifting pattern allows cold Arctic air to spill southward into the United States.
"When it weakens, this allows the cold Arctic air that is often mislabeled the "Polar Vortex" to spill southward across the U.S. border and bring us bone-chilling temperatures," Morris explained.