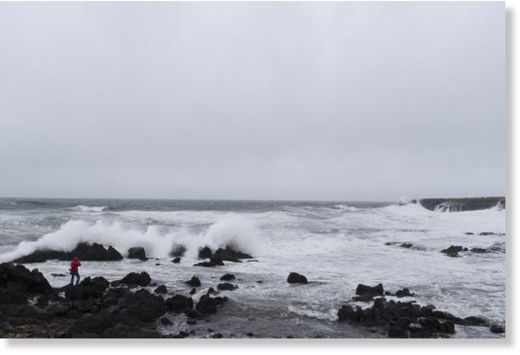 The Icelandic Marine Research Institute's annual spring expedition from May 18 to 30
concluded that the ocean temperature off Iceland has not been lower in 18 years, or since 1997. The number of krill is below average
and
not a single mackerel was caught.
"
In the past years we have always caught some mackerel, and especially last year.
But now we didn't see any," Guðmundur J. Óskarsson, one of the institution's specialists, who took part in the expedition, told
Fréttablaðið
.
Guðmundur stated that the ocean temperature from Southeast Iceland to the West Fjords has dropped by one to one-and-a-half degree Celsius.
However, it can quickly increase if the air temperature increases substantially, he added.
Last month was the coldest May in Iceland in decades.
The expedition is part of the institute's long-term study of the condition of the ocean around Iceland, the vegetation, krill and fish which exist there. Samples were taken in 110 locations.