Extreme Temperatures
From Steven Goddard
:
Arctic Air Forecast To Deep Freeze The US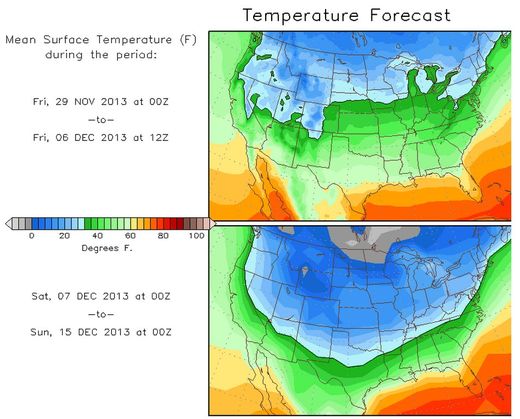 ---
---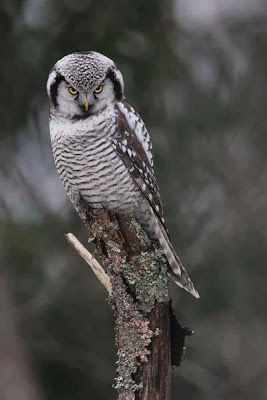 This year has seen the biggest invasion of Hawk Owls to take place in Estonia for many years. The first birds started to appear in late August -
nearly two months earlier than usua
l. During this autumn up till the end of November birders have
found 32 different Hawk Owls, an astonishing number for such a little country.
Some of Estonian Nature Tours autumn bird trips offered brilliant views of this stunning northern owl.
Normally there are no more than 10 individuals encountered during one season. Yet this years movement has been already more spectacular than ever. It is impossible to predict the final numbers we will have by the end of winter, but it is clear that this is the best time ever to twitch hawk owls in Estonia this winter.
---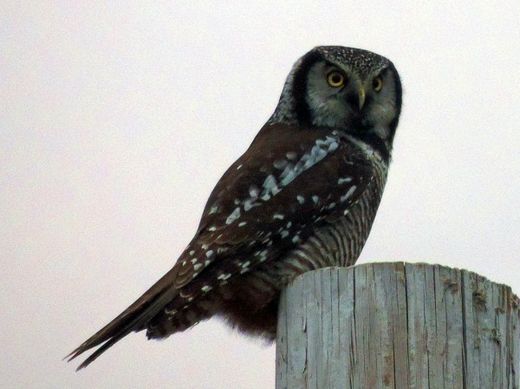 Something weird is going on up north. It's a little early for rare owls to be visiting Maine, but here they come. An invasion from Canada is underway.
The star of the show is a northern hawk-owl in Lincoln. It first appeared about two weeks ago in the area between the Lincoln Regional Airport and Penobscot Valley Hospital. Once a rare northern owl finds a place he likes, he tends to stay awhile. This one has.
Snowy owls have been popping up all over southern Maine. They're also early
. The owl sighting in Biddeford Pool doesn't surprise me. They've had a habit of visiting the area for years, usually perching offshore on Wood Island. But the other owls have appeared in places where they are not customarily seen. A young male in Kennebunk settled on top of Mt. Agamenticus for a day. It perched on the rail of an observation platform in full view of an existing web cam maintained by the Regional Conservation land trust. The rare owl spent several hours on camera for the world to see. Now that's just lucky.
It's too soon for qualified scientists to offer opinions on why an owl invasion is happening, but nothing prevents unqualified columnists from speculating. I assume it has little to do with weather. No frigid blasts have forced other subarctic birds such as northern shrikes and rough-legged hawks to fly south in unusual numbers. Generally, invasions are triggered by one thing: food scarcity.
---
Wu Changhua
Azer News
Thu, 28 Nov 2013 13:10 UTC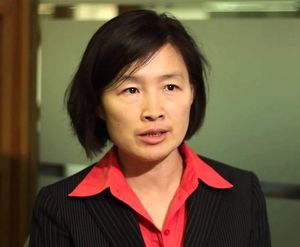 In the last 100,000 years or so, our planet has endured an Ice Age and a few mini-ice ages. But now, with the earth on track to be four degrees Celsius warmer by 2100, a "Heat Age" is looming over us all.
This is not fear-mongering. According to the Intergovernmental Panel on Climate Change (IPCC), by 2100 we can expect a mean increase in surface temperature of 3.7ºC, with a likely range of 2.6-4.8 degrees. A warmer world will lead to mass migration from stricken areas and exacerbate existing wealth gaps between countries. In the words of David Victor, of the University of California, San Diego, the coming Heat Age will be "nasty, brutish, and hot."
Greenhouse-gas emissions are expected to reach a record high of 36 billion tons this year. That figure is expected to grow dramatically, as the great emerging-market boom of recent decades, which has lifted billions out of poverty and raised living standards around the world, puts increasing strain on the world's environment and resources. Indeed, by 2030, three billion new middle-class consumers - most of them in Asia - will add to the ever-growing burden of emissions.
We can already get a sense of the far-reaching consequences of climate change. In 2010, a major drought in eastern China damaged the wheat crop, forcing the country to rely on imports. This, combined with major wildfires in Russia's wheat-producing areas, helped to double average food prices in global markets.
In the Arab world, many people must spend around half of their income on food, compared with just 5-10% in Europe or the United States. Not surprisingly, the spike in food prices was a contributing factor in the civil unrest that sparked the Arab Spring.
As the link between global food prices and political instability demonstrates, we live in a globally interconnected world, in which we are failing to produce in the right way or create the right economic incentives to address profound environmental threats. As World Bank President Jim Yong Kim has put it, climate change is a big problem with small solutions.
---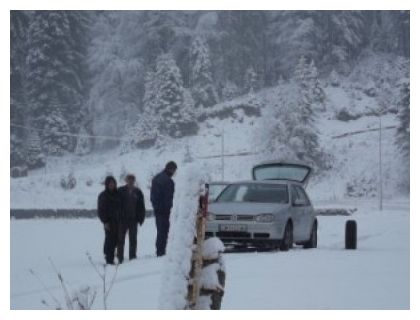 Bulgaria is expecting a blizzard with 20 cm snow. Code orange for dangerous weather has been declared for half of Bulgaria. There will be strong winds, heavy snow and frost in Vidin, Montana, Vratsa, Pleven, Lovech, Gabrovo, Veliko Tarnovo and Smolyan.
In Sofia, there is a winter scenery and all cleaning machines are on the road, the capital's mayor Yordanka Fandakova told bTV. In her words, there will be plenty of rain but the heavy snow will be fully cleaned.
Experts advise people to refrain from traveling unless really necessary.
---
Scott Kruitbosch
rtpi.org
Wed, 27 Nov 2013 06:41 UTC

Snowy Owls (
Bubo scandiacus
) are one of the most magnificent and well-recognized species on the entire planet. This would be part of the reason why we chose them to be our new logo, and the Snowy pictured within it is adapted from Roger Tory Peterson's "Arctic Glow". As a raptor lover in general they are one of my favorites, and living on the Connecticut coast for nearly my entire life I had the chance to enjoy them during fall and winter seasons as Roger did throughout his as he often lived and worked in the same areas.
After seeing a
sudden burst of eBird entries and list serv reports of Snowy Owls across southern Canada and the upper United States in the last week
I could not resist commenting on them on
Facebook
and
Twitter
yesterday. When I did I got a tremendous reaction from excited people contacting me telling me they would be looking for them or sharing photos of birds they had seen in the last few days. Here's a screen capture of the
eBird
map of Snowy Owls for November 2013 as of today.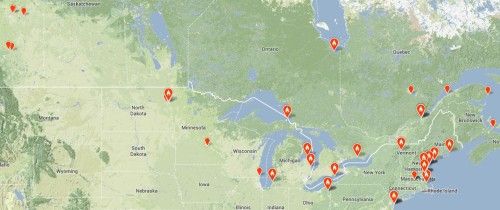 ---
Weird weather prompted road closures
Richardson Highway was shut Friday between milepost 12-82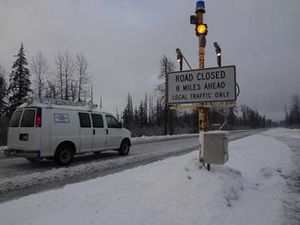 Valdez continued to break November weather records last week.
According to the National Weather Service, Valdez received
14.7 inches of snow Sunday, breaking the old November 24 record of 10.4 inches set in 1993.
But record-breaking events aside, areas of Prince William Sound and the Copper Basin received a heavy dose of brutal weather conditions last week which eventually prompted the closure of the Richardson Highway Friday from Mileposts 12 - 82.
Last Wednesday, after temperatures dipped under 40 degrees below zero in the Glennallen area, the weather service issued a freezing rain advisory for last Thursday night through Friday.
"Warm air aloft will spread over cold air at the surface late Thursday night leading to freezing rain through Friday evening," the weather service said. "Cold air will move back in and allow precipitation to change back to all snow Friday night."
The advisory was well timed, as the weather produced blinding road conditions, with water on top of ice, snow, snow drifts, snow on ice and numerous other safety hazards.
Freezing rain was also reported in the Alpine Woods subdivision Thursday night, with one area resident reporting freezing rain falling with a home weather station thermometer reading 15 degrees above zero.
The week before, Valdez set several daily snow records for November, after experiencing a very warm October that was nearly free of snow.
---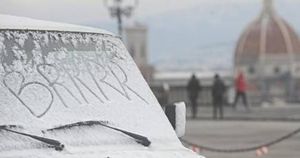 One-and-a-half meters of snow in some places.
"We have snow at 100 meters (330 ft) in the southern part of the peninsula, and one dead due to the cold," says geologist Mirco Poletto in Italy.
"Snow in the Marche and Puglia, and a snow alert Romagna. Abruzzo buried under the snow. Schools closed in many municipalities. Whitewashed also Foggiano. Snow falling in L'Aquila."
Arctic cold air invading Italy from the Adriatic regions. Snowfalls are underway at very low elevations (100m) of Marche, Abruzzo, Molise, Puglia and Basilicata, and the situation is expected to get worse during the afternoon and evening. At night, all regions of the Adriatic from Rimini to Puglia will be affected by snowfalls at low altitudes , even as rain mixed with snow even along the coast of Abruzzo. Wednesday begins in the north with cold -5 ° C, while snowfall will continue at low altitudes over the entire Adriatic coast and also Umbria .
---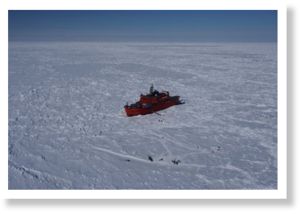 The summer Australian Antarctic Division program will have to be modified because its icebreaker the Aurora Australis has been delayed in heavy ice. The ship was due to return to Hobart more than a week ago after a resupply mission, but it is still navigating through heavy ice about 180 nautical miles off the Davis research station.
Antarctic Division director Tony Fleming says there is no risk of the crew's food or water running low. He says some open water was spotted from the air a couple of days ago but there is heavy ice between the ship and the break in the ice.
Dr Fleming says one ship voyage will have to be dropped because of the delay.
---