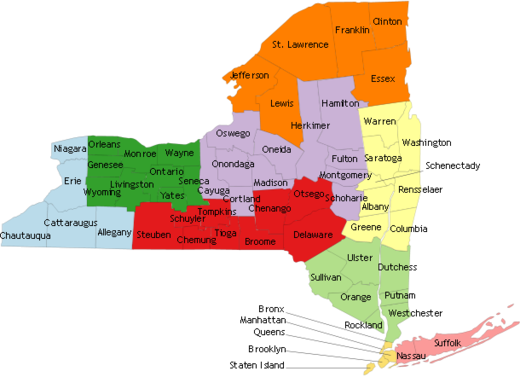 The National Weather Service has issued a winter storm warning for much of Western New York, including Genesee, Livingston, Orleans and Wyoming counties, beginning at 7 tonight.
The warning, which continues until 7 p.m. Saturday, replaces the previously announced winter weather advisory.
A wind chill advisory will also go into effect from midnight Saturday to noon Sunday, reports the Weather Service.
Both advisories also include Allegany, Cattaraugus, Chautauqua, Erie, Niagara and Ontario counties.
Snow and "significant blowing snow" are a concern in the storm warning, according to the Weather Service.
Genesee and Wyoming counties could see 3 to 6 inches of snow, along with Cattaraugus, Chautauqua, Erie and Niagara.
The Weather Service is forecasting 3 to 5 inches for Orleans County.
Livingston, Ontario and Allegany counties are predicted to receive 2 to 4 inches of snow.
The entire region is expecting southwest winds of 20 to 30 mph, gusting to 45 mph. Visibilities could be under a quarter-mile at times, the Weather Service said.