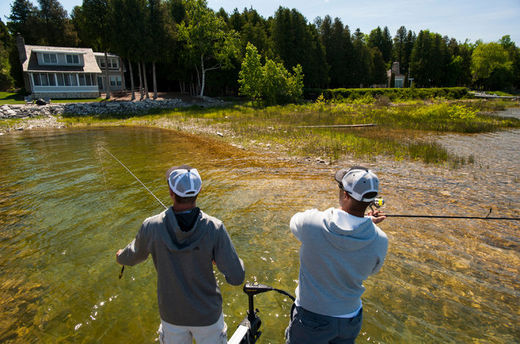 Another global warming prediction bites the dust
The National Wildlife Federation
recently warned
that "Lake Erie water levels, already below average, could drop 4-5 feet by the end of this century." The announcement also warned, in a section entitled "Threats from Global Warming," that "within another 30 years Lake Superior may be mostly ice-free in a typical winter."
On Thursday,
Huffington Post Canada
observed that "the (Great Lakes) basin has experienced the longest extended period of lower water levels since the U.S. and Canada began tracking levels in 1918." The article blamed the lower water levels on "climate change," of course.
On, Friday, Julie Bosman at the
New York Times
reported
a new 5-year study that concluded that "water levels in the lakes were likely to drop even farther, in part because of the lack of precipitation in recent years brought on by climate change."
Uh huh.
Except that Great Lakes water levels are rising. A lot.
"Creeping Up on Unsuspecting Shores: The Great Lakes, in a Welcome Turnaround," said the
New York Times
headline. "... after reaching historic lows in 2013, water levels in the Great Lakes are now abruptly on the rise, a development that has startled scientists and thrilled just about everybody with a stake in the waterfront, including owners of beach houses, retailers in tourist areas and dockmasters who run marinas on the lakeshore.
"Lakes Michigan, Huron and Superior are
at least a foot higher than they were a year ago
, and are expected to rise three more inches over the next month. Lake Ontario and Lake Erie are seven to nine inches higher than a year ago.
"... Scientists say the reversal of fortunes for the lakes is partly a result of the most bone-chilling winter in memory for many Midwesterners. The thick and long-lasting ice cover on the lakes kept the water colder and slowed evaporation. Heavy snowfall and a rainy spring allowed the lakes to make even more gains.
So much for lower lake levels caused by global warming.
Oh, and in case you've forgotten,
Lake Superior
broke records for
ice exten
t this past winter.
See more
:
Thanks to Jack Hydrazine for this link