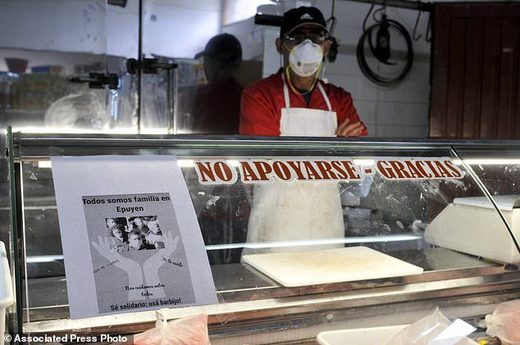 Nearly a dozen people have died in a rat-borne disease outbreak in Argentina.
Hantavirus has infected at least 29 people in the South American country, a majority of them female, and it has killed 11 of them so far, authorities say.
Earlier this month a judge ordered 85 people to stay in their homes to stop the virus, believed to have first broken out at a party, from spreading.
Although rare among people, hantavirus cannot be cured and kills up to 50 per cent of people who catch it.
'Potential human-to-human transmission is currently under investigation,' the World Health Organization said.