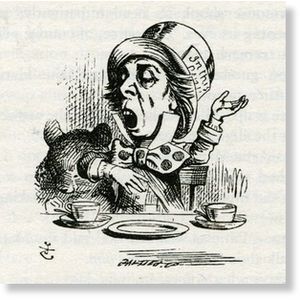 ...Alice started to her feet, for it flashed across her mind that she had never before seen a rabbit with either a waistcoat-pocket, or a watch to take out of it, and burning with curiosity, she ran across the field after it, and fortunately was just in time to see it pop down a large rabbit-hole under the hedge.
So began Alice's adventures in Wonderland and, in a similar way, my own adventures down a very deep rabbit-hole of sorts. It's the strange event that doesn't make sense that can get you wondering; the thing that you might just let slip by as curious. But then you look a little closer and, next thing you know...
"The rabbit-hole went straight on like a tunnel for some way, and then dipped suddenly down, so suddenly that Alice had not a moment to think about stopping herself before she found herself falling down a very deep well..."