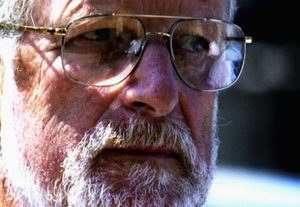 Comment:
Damning new evidence
came to light
last month that clearly implicates the Blair government in covering-up the murder of British scientist Dr. David Kelly. And this month it was announced that the UK's Attorney General would
investigate a dossier
submitted by a former KGB agent, now resident in the UK, detailing how the scientist was "exterminated in a planned assassination."
So can we expect the British government to overturn the 70 year timelock it placed on files related to Kelly's postmortem? Unlikely. When SOTT.net pulled on the threads related to his murder several years ago, it unravelled a series of connections that made plain why this man had to be silenced and why his murder had to be covered up.
With the new British government acknowledging that the case is far from closed, it seems timely to revisit the dark activities unearthed by Kelly's death.
Ethnic Weapons
We posted a story on SOTT.net that David Kelly was
involved with ultra secret work at Israel's Institute for Biological Research.
A report on November 15, 1998 by the
Sunday Times
suggests that this Institute "is working on a biological weapon that would harm Arabs but not Jews".
Israel planning 'ethnic' bomb as Saddam caves in

London Sunday Times
November 15 1998

Israel is working on a biological weapon that would harm Arabs but not Jews, according to Israeli military and western intelligence sources. The weapon, targeting victims by ethnic origin, is seen as Israel's response to Iraq's threat of chemical and biological attacks.

A scientist there said the task was hugely complicated because both Arabs and Jews are of Semitic origin. But he added: "They have, however, succeeded in pinpointing a particular characteristic in the genetic profile of certain Arab communities, particularly the Iraqi people."