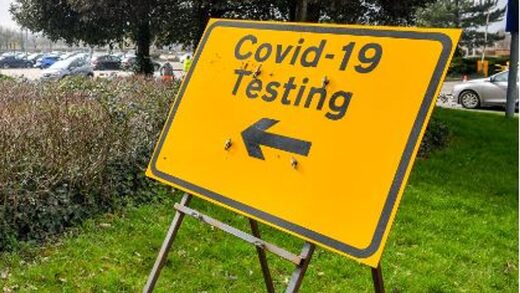 Antibodies are present in people who have previously been infected with COVID-19, or have received a coronavirus vaccine.
Around eight in 10 adults in most parts of the UK have COVID-19 antibodies, according to the Office for National Statistics (ONS).
An estimated 80.3% of adults in England now have signs of immunity from either a vaccine or having had the virus in the past, blood test results for the week beginning 17 May suggest.
This is up from seven in 10, or 69.9%, a month earlier.
In Wales, the figure is 82.7% in the same week - up from 66.8%; in Scotland it is 72.6%, which is up from 59.9%; and Northern Ireland's estimate is 79.9%, which is up from 68.8%.
The estimates are for people in private households and do not include settings such as hospitals and care homes.