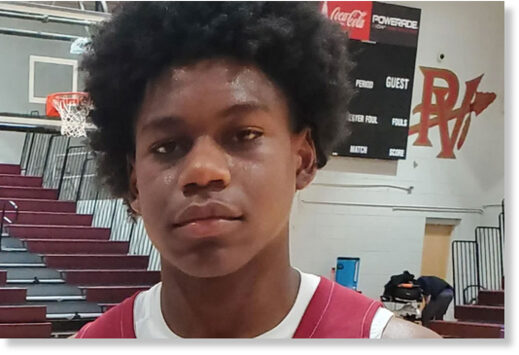 The No. 3 high school basketball player in Alabama died Thursday after collapsing on the court while playing the game he loved.
Pinson Valley High School senior Caleb White, 17, became ill around 1:15 p.m. while training with his teammates, according to his grandfather.
He suddenly dropped to the ground and was rushed to the hospital, but doctors couldn't revive him, George Varnadoe Jr.
said on Facebook.
"At 17, he was dead!!!!" Varnadoe wrote, adding that his grandson was an "honor student, very respectful, high intellect, excellent role model, phenomenal basketball player."
"Our whole family was really looking forward to his upcoming senior season and afterwards, playing for a D-1 school and then perhaps the NBA. But.....it wasn't meant to be," the grieving grandfather added.
"You see, everything that happens, happens on time, because God wouldn't allow it to happen, if it wasn't on time. And so it was with Caleb. We all have an appointment with God, one that you can't reschedule."
Varnadoe said his grandson suffered cardiac arrest, but the Jefferson County Coroner has yet to determine a ruling,
AL.com reported.
Pinston Valley High School Principal Michael Turner announced White's death in a note sent to parents confirming the student had suffered a "medical emergency" at school before being pronounced dead at the hospital.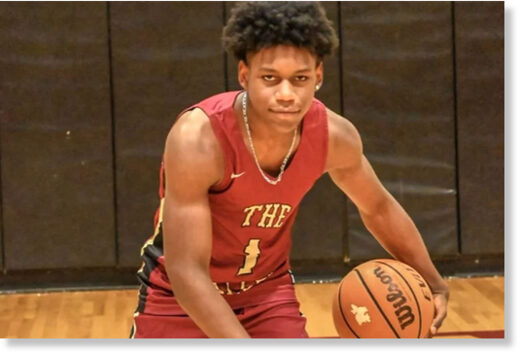 The 6-feet tall rising senior was a first-team all-state player for his Pinson Valley team and was one of three finalists for Class 6A player of the year as a junior, according to the Alabama High School Athletic Association.
Caleb was the No. 3 player in the state and No. 43 in the country,
according to rankings by ESPN.
He was both a shooting guard and a point guard and was set to serve as the team's captain for his final year at the school.
"Our thoughts and prayers go out to Caleb's family, his classmates and basketball team and extended school family," AHSAA Director Alvin Briggs
said in a statement.
"He was an outstanding student-athlete who played in the North-South All-Star Basketball Game last month. He was an outstanding student-athlete and role model."
Caleb is the latest in a string of young athletes to collapse and die during strenuous activity.
Last month, Long Island high school football player
Robert Bush went into cardiac arrest
just four minutes after taking the field for summer workout drills.
A
12-year-old New Jersey boy suffered the same fate
in February after dropping during a game of no-contact football.
His family blasted the league running practice for neglect, claiming none of the coaches knew CPR.