There's a reason heart attacks and blood clots are about to become a LOT more common...but the vaccine has nothing to do with it. Apparently.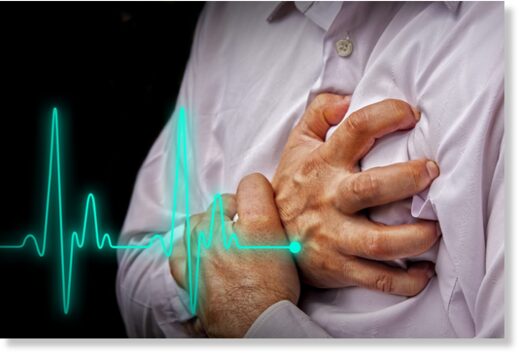 Doctors are warning that hundreds of thousands of people in the UK could be at increased risk of heart disease or cardiac events.
Speaking
to the Evening Standard
, psychological therapist Mark Rayner and vascular surgeon Tahir Hussein said that the UK could see
"300,000 new patients with heart issues"
in the near future.
What's to blame? Well, that would be "Post Pandemic Stress Disorder".
A new condition
"yet to be recognised",
even though
"many experts believe it should be"
.
It's a totally real thing. They didn't just completely make it up. Don't be cynical.
You see, all the "pandemic" related anxiety and stress has taken such a toll on the public that doctors are predicting a 5% increase in heart disease, nationwide, and not just in the elderly or infirm.
According to Dr Hussein, he is already seeing...
a big increase in thrombotic-related vascular conditions in my practice. Far younger patients are being admitted and requiring surgical and medical intervention than prior to the pandemic.
Now, some of you demented anti-vaxxers out there might be asking crazy questions like
"could this increase in blood clots and heart disease be linked to injecting millions of people with an untested vaccine?"
But that's absurd. And I told you to stop being cynical.