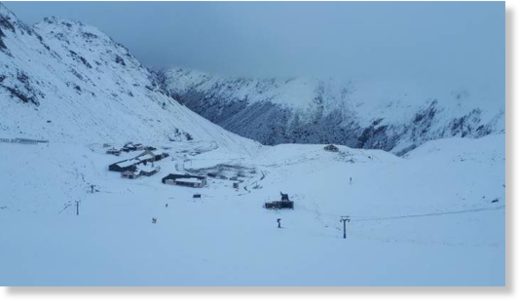 After two weekends making do on man-made snow, the Rainbow Ski Area received more
than 60 centimetres of the real stuff this week.
The St Arnaud ski field opened its Harry's Way run and the T-bar up to tower eight on Wednesday, and planned to extend the terrain up to tower 12 (the full T bar) with further snowfall.
The go-to ski field for Blenheim and Nelson residents opened on July 6 with the Pomeroy's Beginner area and the Callahan Intermediate slope, relying mainly on their man-made product.
Rainbow Ski Area manager James Lazor said the skifield now looked like a "totally different landscape".