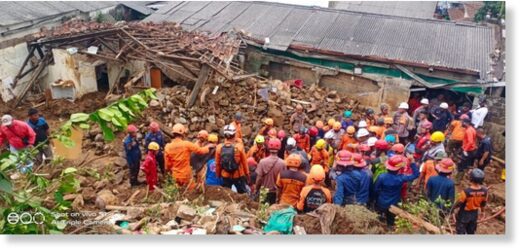 Heavy rainfall has caused flooding and landslides in Indonesia where authorities say at least 4 people have died in and thousands have been affected.
A landslide triggered by heavy rain destroyed homes in Cipelang Village, Cijeruk District, Bogor Regency in West Java Province on 21 May 2022. Indonesia's disaster management agency said 4 people died and 5 were left homeless.
Meanwhile flooding in Kendal and Pemalang Regencies in Central Java Province on 22 May damaged around 2,500 homes and affected around 12,000 residents.