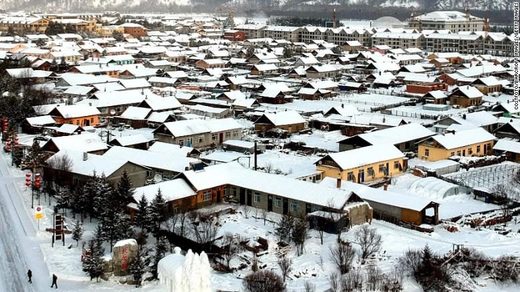 The northeastern Chinese province of Heilongjiang has been experiencing extreme cold this week, with Mohe, the country's most northern city, recording temperatures of minus 40 degrees.
A cold front reached the province on Monday, causing temperatures in most places to drop by 12 to 20 degrees since then, state news agency Xinhua reported.
An orange warning, the second-highest warning for cold weather, was issued by Heilongjiang Meteorological Bureau on Tuesday for the whole province.
In Mohe, the temperature dropped by 22.1 degrees on Monday,
prompting the weather authority to issue the city's first-ever cold weather red warning.
It was minus 41.1 degrees on Tuesday, minus 42.1 degrees on Wednesday and minus 43.5 degrees on Thursday, the Mohe authority said.
The severe weather has brought frost fogs to the city, with visibility of less than 100 metres.