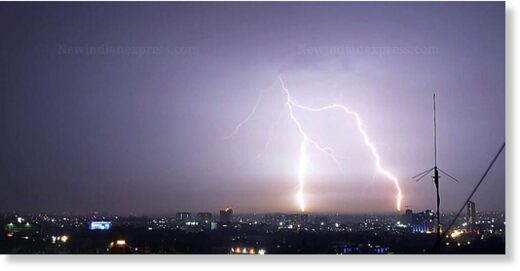 Ten people were killed after being struck by lightning in Bihar on Sunday and heavy rains inundated low-lying areas in Delhi, with a man drowning while trying to maneuver his truck through a waterlogged underpass.
In Assam, the death toll in flood-related incidents increased to 84 after five more fatalities were reported, with Prime Minister Narendra Modi speaking to Chief Minister Sarbananda Sonowal on the flood situation in the state.
The total number of people losing their lives in flood and landslides in Assam this year is 110.

While 84 died in flood-related incidents, landslides claimed 26 lives.
Floods have affected over 25 lakh people in 24 of the 33 districts of Assam and has destroyed houses, crops, roads and bridges at several places.