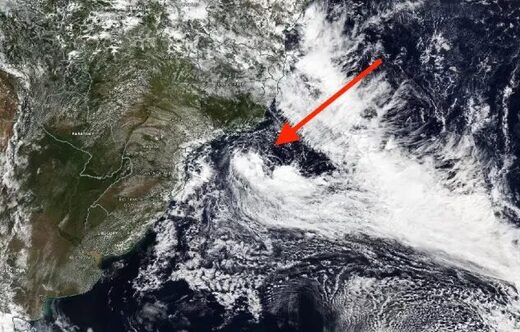 The start of the
North Atlantic hurricane season
is still more than a month away, but a new and unusual tropical system has developed in a part of the Atlantic Ocean where tropical systems rarely occur.
Subtropical Storm Potira took shape on Tuesday morning with sustained winds of 40 mph outside of the traditional Atlantic Basin. Instead of spinning up in the Gulf of Mexico, the Caribbean Sea or the northern Atlantic Ocean, it developed south of the equator off the coast of Brazil.
Potira can be traced back to a non-tropical disturbance that moved off the coast of Brazil over the weekend before stalling over the ocean just off the coast. As it sat over the water, it gradually started to organize and take on some characteristics of a tropical storm,
eventually being declared a subtropical storm by Brazil's Navy
.
Only a handful of tropical systems have ever been recorded over the Atlantic Ocean south of the equator, although the frequency of this phenomenon has been trending upward in recent years.
Before Potira developed, there had only been 14 named tropical systems in the southern Atlantic Ocean, a majority of which were subtropical storms. This means that they have meteorological characteristics of both a tropical storm and a non-tropical storm.