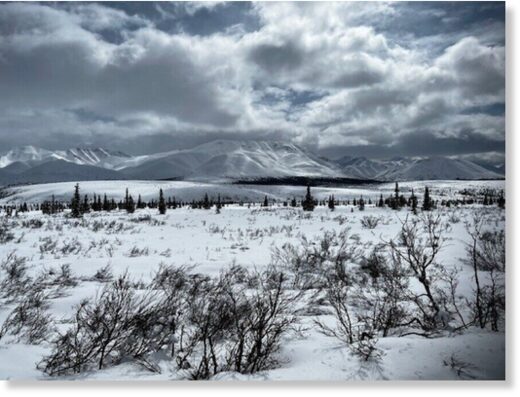 Denali National Park is still melting out from its snowiest winter season in 99 years of record keeping. The unusually heavy, lingering snow is affecting park wildlife.

Summer operations resumed on May 20, but park public affairs officer Sharon Stiteler says conditions along the Park Road are lagging behind the calendar.
"It definitely looks like winter when you're out at about mile 10 and you're looking into the tundra.
I mean, it's still very snow-covered," she said.

The Park Service headquarters got 176 inches of snow this winter, besting the 1970-71 record of nearly 174 inches. As of May 15, there were still 33 inches of snow on the ground at Park headquarters — by far the most on record so late in the season.