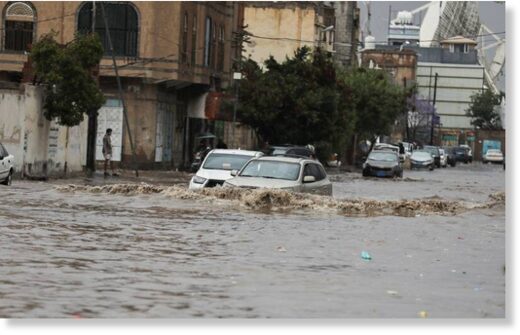 Torrential rainfall across Yemen caused widespread flooding that cut off several towns, local media reported.
The rains started overnight and continued into Thursday morning.
Reports said that Hadramawt province recorded the most rainfall overnight, with the rain damaging dozens of homes and cutting off several towns.
Videos online showed flooding on several roads linking Seiyun district and Mukalla, the main city in the eastern province.
Parts of Shabwa province in Yemen's south-east suffered heavy rains concentrated in the districts of Rudum, Beihan, Mayfaa, Markha and Ain.