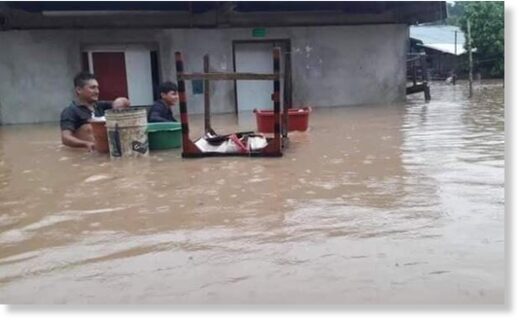 Heavy rain has caused severe flooding in parts of northern Peru over the last few days.
News agency ANDINA reported as many as 3,000 homes were flooded after a short period of torrential rain caused flooding in the city of Yurimaguas,
capital of Alto Amazonas Province in Loreto region.
The city recorded around 160 mm of rain in 24 hours to 20 March. Much of that total fell in a 3 hour period,
according to media reports.
Some areas of the city were under 2 metres of water
as a result of the floods which affected 7 districts of the city in particular around Yurimaguas Airport.
Heavy rain also caused flooding in parts of San Martín region in recent days. Disaster authorities in the country reported around 20 homes damaged or destroyed in Rioja province, prompting over 30 people to evacuate between 16 and 21 March 2021. Meanwhile around 400 people were affected by floods in Moyobamba Province from 21 March.