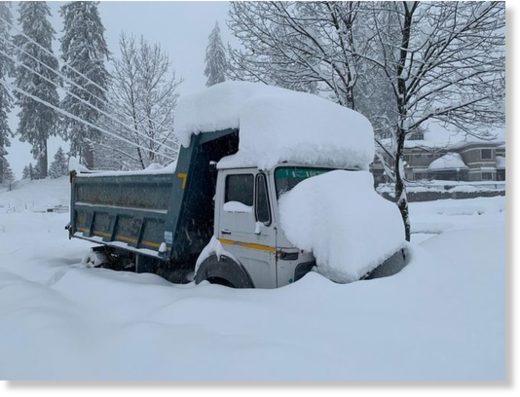 Heavy snowfall crippled life in tribal district of Lahaul-Spiti during the last two days.
The district headquarters Keylong received over two feet of snow, while higher reaches like Koksar, Gondhla and Miyar valley received over three feet of snowfall.
Due to heavy snowfall, power transmission lines have been damaged in several parts of Lahaul-Spiti and a majority of villages are reeling under the cover of darkness. Power supply was disrupted even in the district headquarters of Keylong today while the communication service by BSNL, Jio and Airtel have been disrupted in many villages.

Due to freezing temperature, the water supply has been affected badly in villages and people are forced to melt snow to get water for drinking and domestic use.