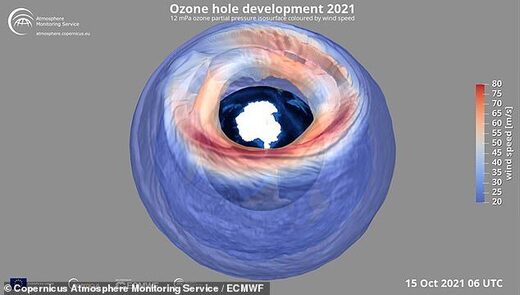 The ozone hole over Antarctica keeps intriguing by its unusual pattern this 2023 season. The Southern Hemisphere ozone hole size
had a series of rebounds in late November
, as shown by the Copernicus Atmosphere Monitoring Service (CAMS) data, at a period
when it usually declines until its closure
. This behaviour raises questions about what's behind yet another peculiar ozone hole season.
The Southern Hemisphere ozone hole is unusually large, at a time when it normally reduces until its total closure, generally in December. Instead,
since the end of October the ozone hole area has virtually remained unchanged
, with a series of rebounds, remaining at a size of some 15 km
2
, to become the third largest after 30 November.