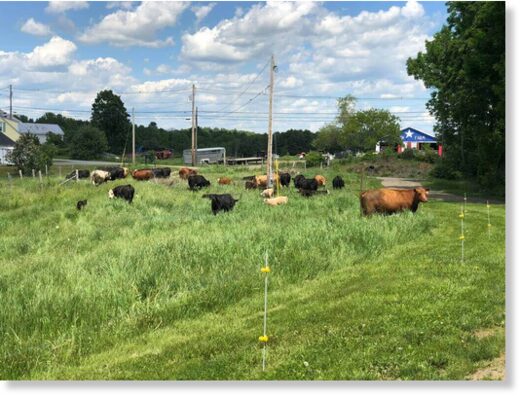 John Fortin was wrapping up a day of haying on his family beef farm on Saturday evening and happy he had beat the rainstorm.
Then he got a call from his neighbor telling him lightning had just struck a tree where eight of Fortin's cows had taken shelter from the rain. All eight had been electrocuted and were dead.
Those eight heifers represent 10 percent of the Fortin Farm's Angus 80-animal beef herd. The loss is a huge economic and emotional blow to the farm in Winslow that has been in the Fortin family for four generations.
"That storm rolled in around 5:30 and only lasted maybe an hour, but there was a lot of lightning close by," Fortin said. "My neighbor calls and says, 'Hey, lightning just hit the big pine tree on top of the hill and I have dead cows over here.'"