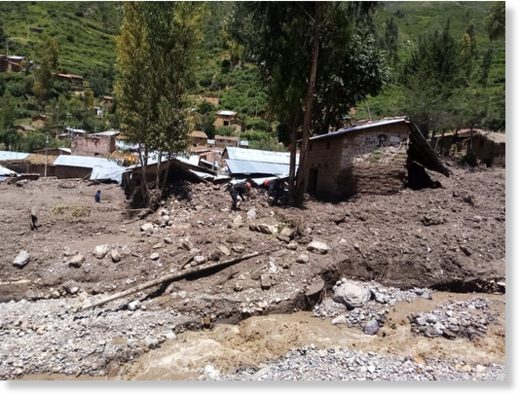 Landslides and flooding in the department of Puno in southern Peru have damaged homes leaving dozens of families displaced and at least 2 people dead.
Meanwhile at least 1 person is missing and over 200 families have been displaced after heavy rain triggered a landslide in Ayacucho Region in south-central Peru.
Puno Department
According to Peru's emergency agency, Centro de Operaciones de Emergencia Nacional (COEN), rivers broke their banks in Azangaro Province on 09 February, 2020, damaging at least 150 homes in Asillo District. Three bridges and areas of agricultural land were also damaged.