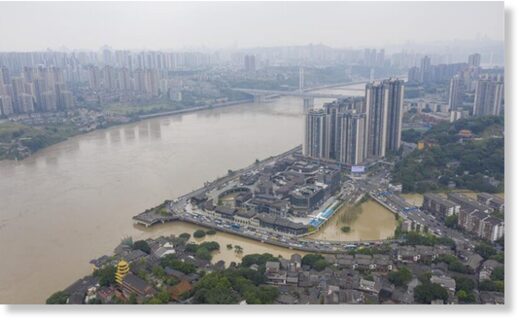 China has experienced 21 numbered floods (floods of a certain large scale) so far in 2020,
1.6 times more than that of previous years, hitting a historical record since 1998.
The floods occurred in the six main river basins in China, including the Yangtze River and Yellow River.
A total of 833 rivers in China have gone above warning levels,
80 percent more than in the same period of that year, said China's Ministry of Water Resources in a statement on Tuesday.
Among them, 267 rivers were over the safety level

and 77 reached historical record highs

.
In 2020, the national average rainfall reached 616 mm,
13 percent more than the same period of the previous year
and the second highest since 1961.