Comment: This is a story about a freak cold weather incident that is rather astonishing and at the end, to stave off reasonable doubt about global warming, which would creep into the mind of anyone who has been paying attention to the actual data regarding the state of our planet, someone decides to throw in some of the most ridiculous propaganda we have ever read considering the story that includes it.

Read and weep with despair at the lies being delivered to the public without a blush, and the public that doesn't immediately boycott all mainstream media in protest!


Hailstorm swamps one small town in 6ft drifts - and it's still only October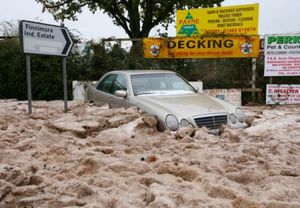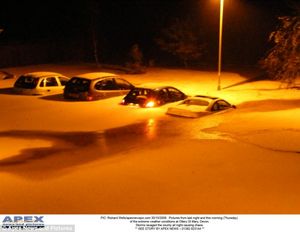 These astonishing scenes are the aftermath of a deluge of hailstones that buried a town in a river of ice.
Ottery St Mary, in Devon, was plunged into chaos by the storm in the early hours yesterday.
First, the area was battered by an astonishing 12in of hail in just two hours. This blocked drains, which led to widespread flooding as the rain began to fall.
More than 100 people had to be evacuated from their homes and 25 were airlifted to safety or rescued by firefighters.