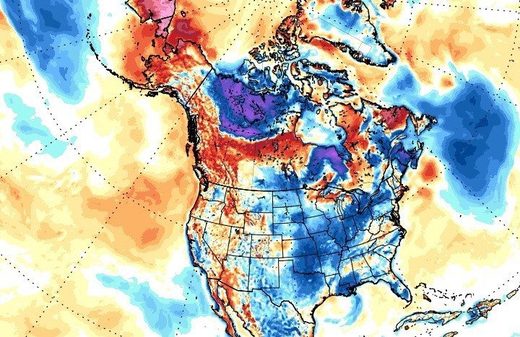 Alert, Nunavut (located 900km from the North Pole
)
broke temperature records over the weekend as a heatwave continued to both grip portions of the upper-most northern latitudes and send the biased MSM into another warm-mongering tizzy.
The mercury topped out at 21C (69.8F) in Alert last Sunday, surpassing the previous record high for the settlement of 20C (68F) set in 1956 (
solar minimum of cycle 18
) — which begs the obvious question,
if CO2 is driving temperatures to unprecedented highs then why the hell was it 20C in the Arctic in 1956, when levels were only 310 ppm?
Breathe in... and out...
The media's latest heat-related tizzy comes fresh-on-the-heels of the Anchorage flap, when Alaska's largest city recorded 32C (90F) on July 4 which busted the all-time record high for the outlying state.
However, and in another attempt
by me
to apply logic, what the mainstream media ALWAYS neglects to mention is all that
anomalous cold
occurring
simultaneously
further south.